Host Your Corporate Event or Business Meeting at Joseph Ambler Inn
Get down to business at the Joseph Ambler Inn while enjoying the warmth and charm of our modern Farmhouse property. Choose from five meeting space options, accommodating 10 to 100 guests, and allow our coordinators to handle every detail to assure your meeting's success. Pull-down projection screens are available in each meeting room.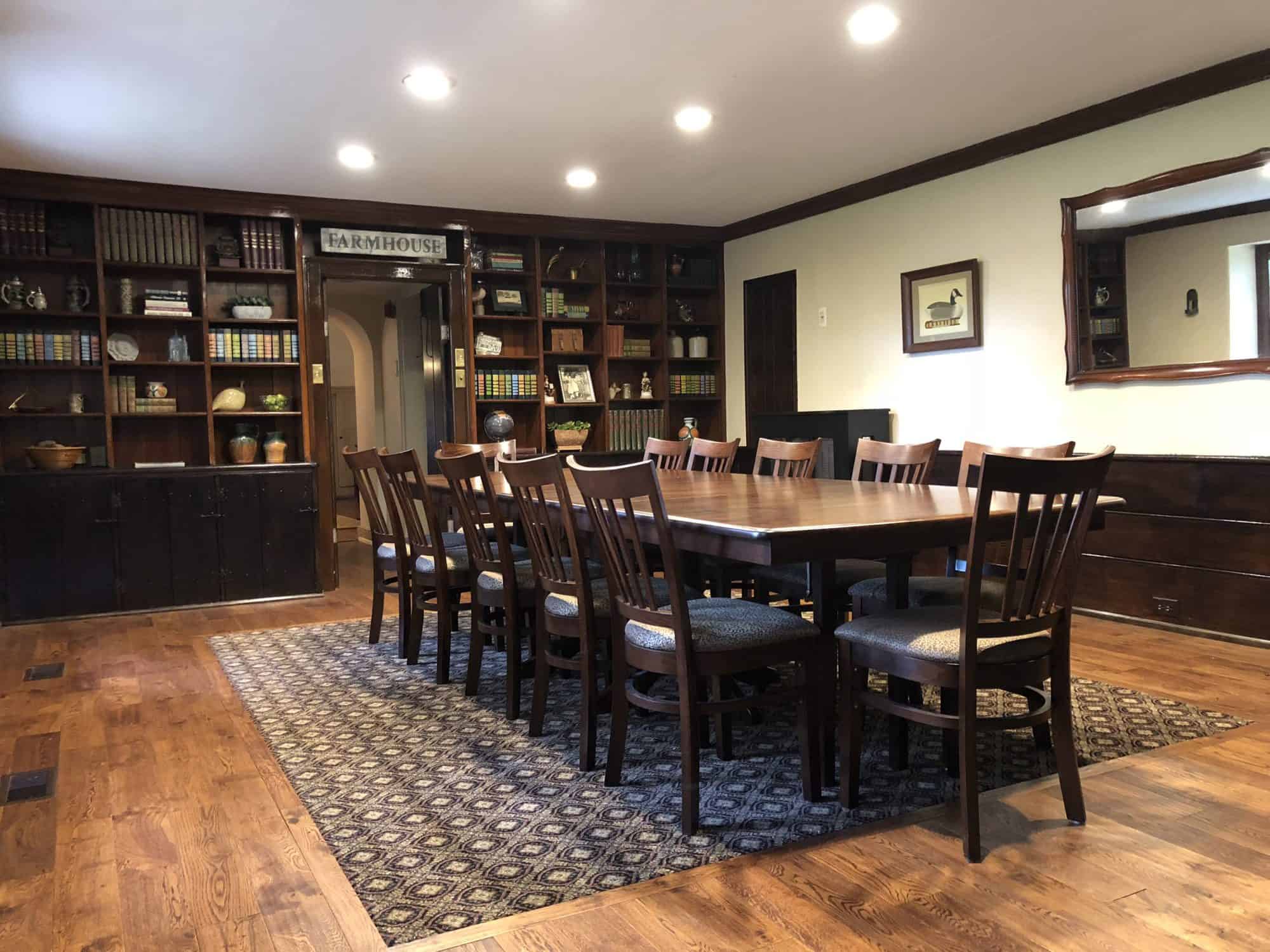 The Farmhouse
14 people
The original schoolroom in the Farmhouse (1910), this space features natural light from three large windows and a beautiful stone wood-burning fireplace. The mahogany conference style table and beautiful library walls make this an inviting choice for smaller, relaxed meetings. The adjacent living room and outdoor patio provide ideal breakout areas.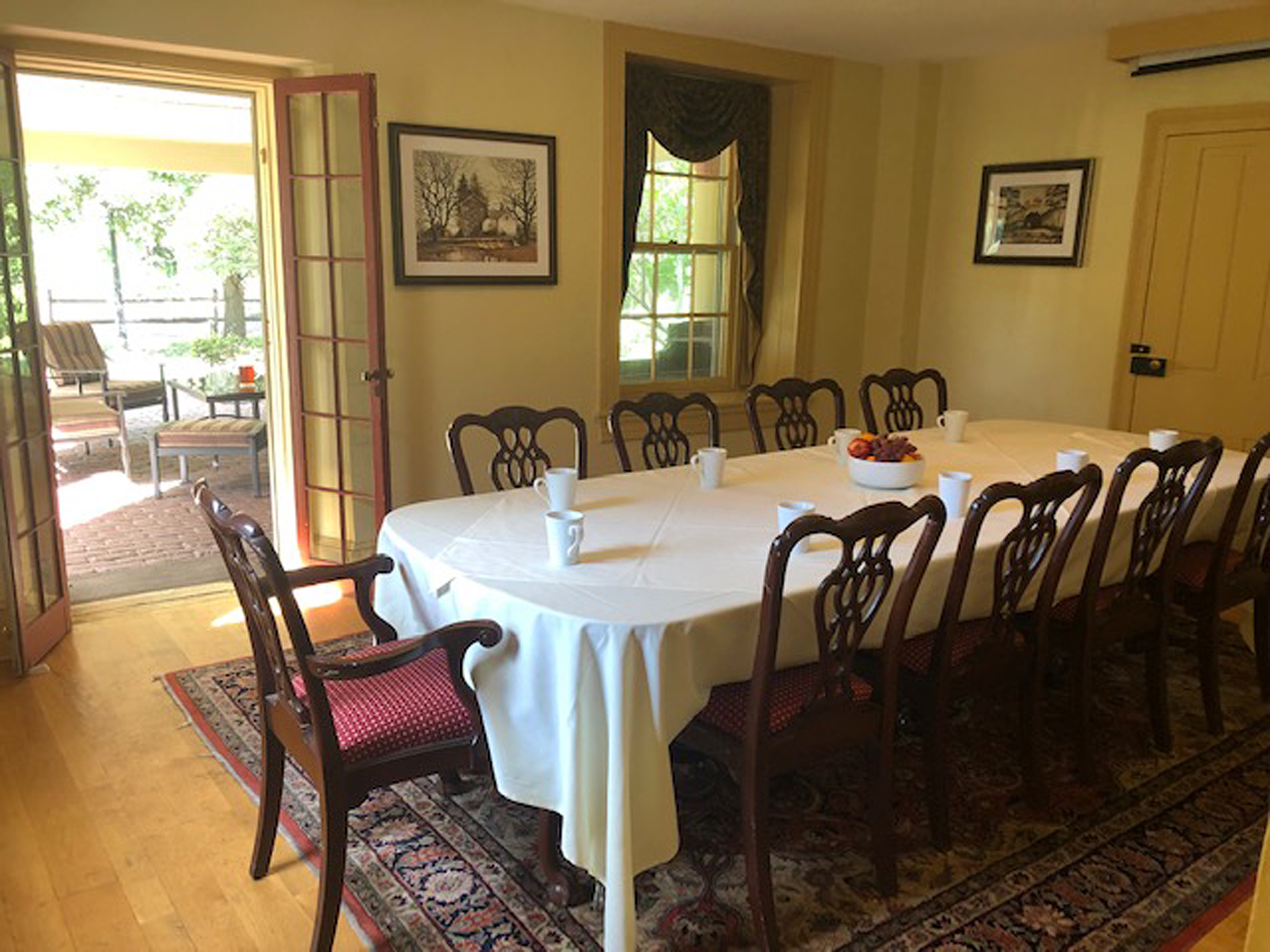 Thomas Wilson Meeting Room
10 people
The original dining room of the Thomas Wilson House (1853) is perfect for small, private meetings. The living room across the hall and two outdoor patios provide comfortable space for breaks.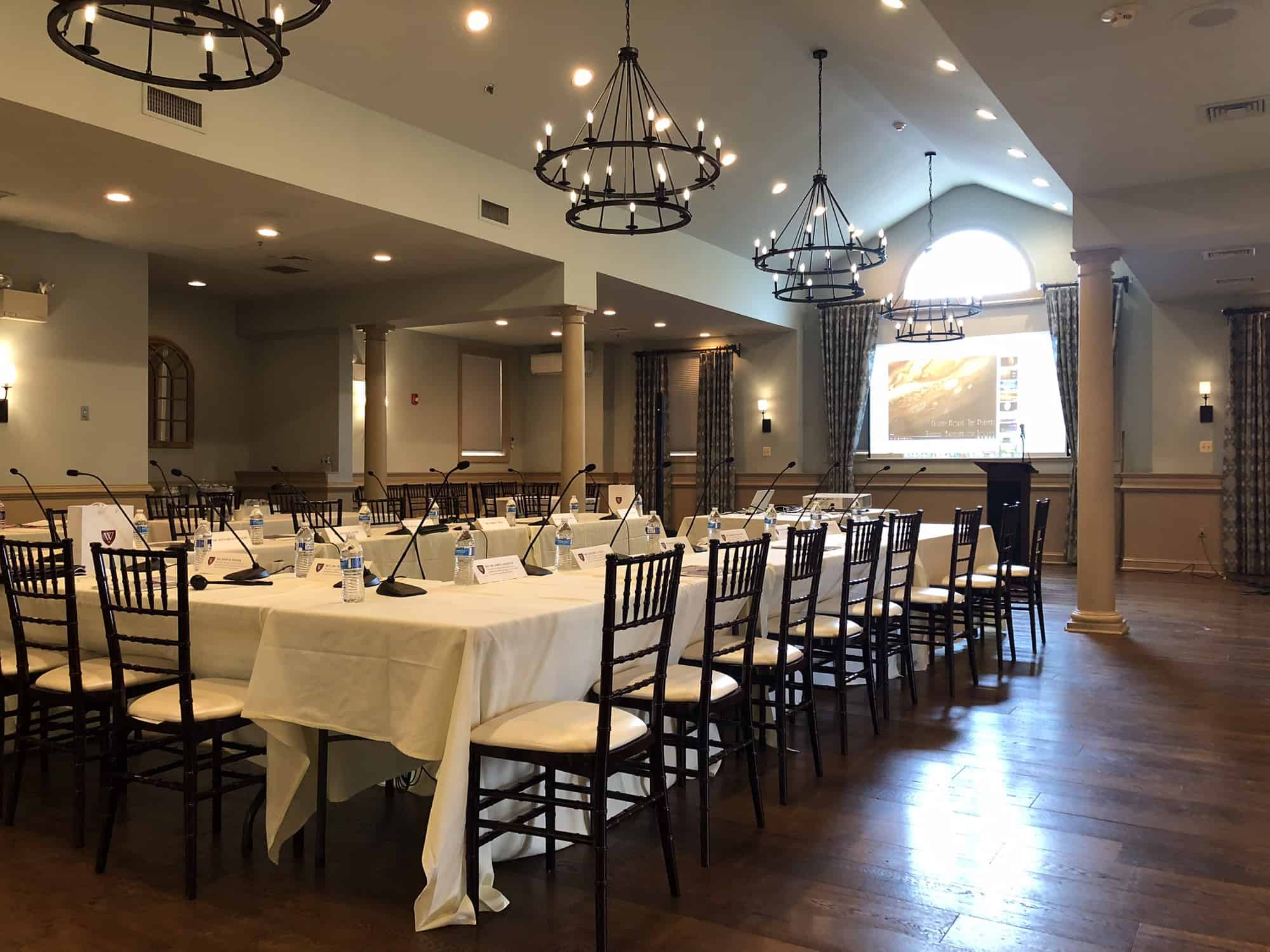 Bonnymeade Room
20 - 65 people
Located in the Barn, these rooms feature hardwood floors, vaulted ceilings and farmhouse style light fixtures. The Bonnymeade enjoys natural light from beautiful Palladian windows.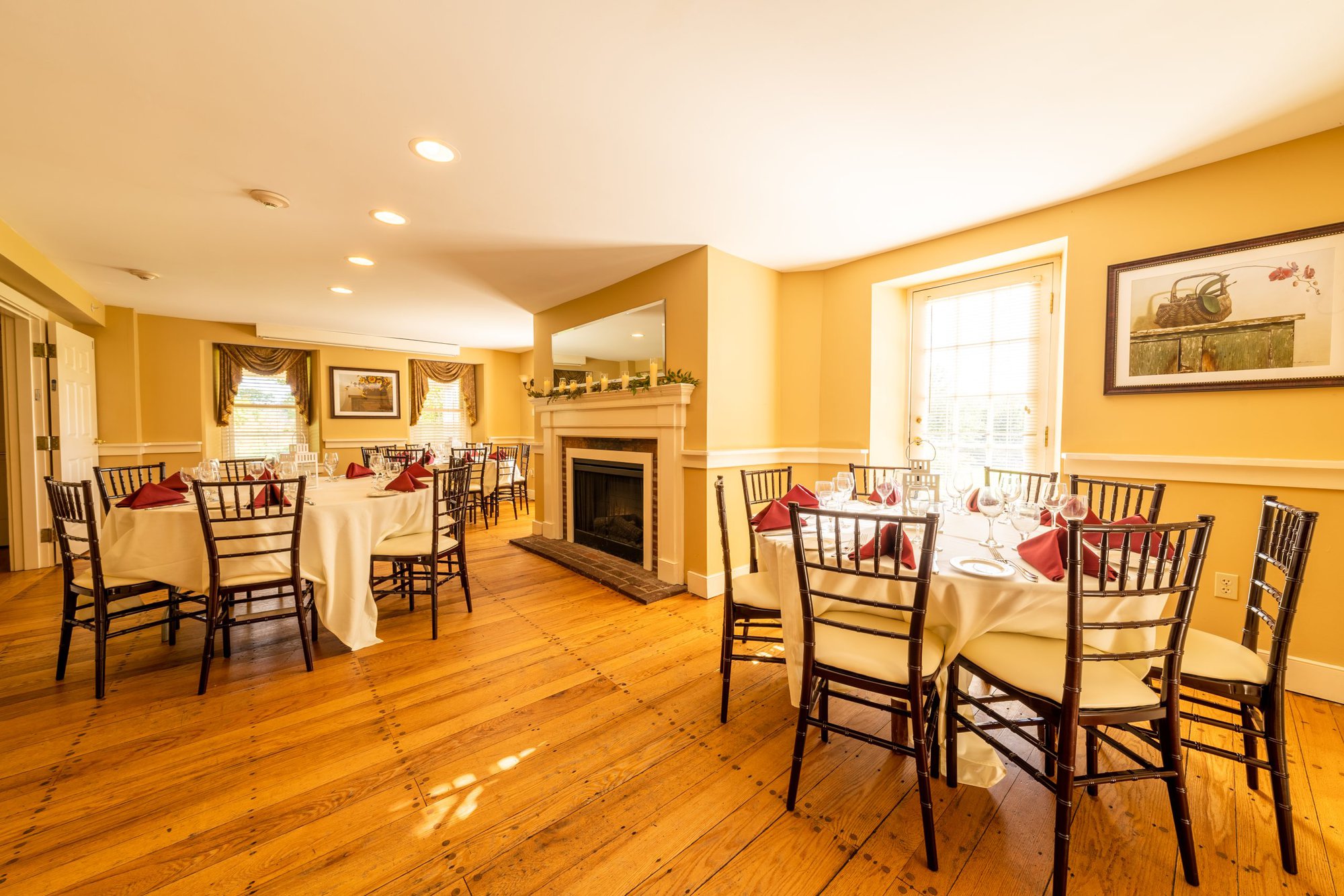 John Robert House - Mercer Room
10 - 18 people
The original dining room of the John Roberts house (1794), this room is spacious and bright with lots of windows and an electric fireplace. The nearby living room provides a convenient area for breaks and is highlighted by a magnificent stone wood-burning fireplace.